Light the Way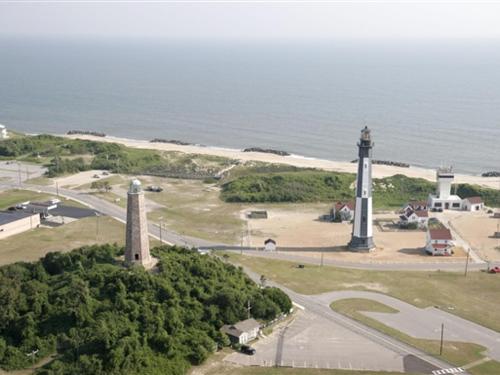 If you're up for some historical exploration and an incredible view that's truly unique, then you've got to check out the Cape Henry Lighthouse, one of the oldest surviving lighthouses in the United States. Located less than fifteen minutes from our Virginia Beach resort, the 230-year-old Cape Henry Lighthouse was the first federally funded lighthouse, and stands on a functioning naval base with a more recently constructed lighthouse that can also be visited. The staff is knowledgeable and friendly, and the view from the top of the lighthouse is nothing short of amazing.
We recommend going fairly early in the day though, as the interior of the lighthouse can get very hot as the day wears on. September is Pirate month at the lighthouse, so don't be surprised if you see visitors dressed as pirates. Appropriate pirate attire is your ticket to free admission. Yarr!
Address: 583 Atlantic Avenue, Fort Story
Sounds Fishy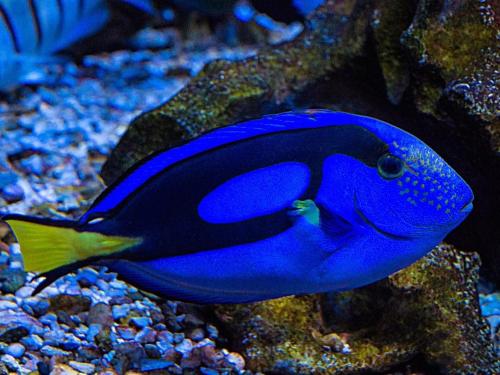 Want to get face to fin with some aquatic wildlife but not a fan of diving? Well then the Virginia Aquarium and Marine Science Center has you covered. Located just ten minutes away from our Virginia Beach resort, the aquarium is host to thousands of animals, representing more than 300 different species, including different kinds of rays, seals, turtles, sharks and otters. Along with the aquarium exhibits, visitors can also enjoy the visiting dinosaur exhibit with full-sized, fully animatronic dinosaurs that guests can actually operate themselves!
There is also a 3D theater featuring popular family films as well as educational adventures through places like deep under the sea and the Jurassic period. The Virginia Aquarium and Marine Science Center proves you don't have to necessarily get under the ocean to get closer to it.
Address: 717 General Booth Boulevard, Virginia Beach
Board But Never Boring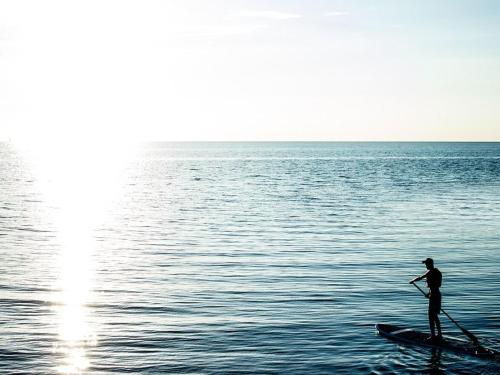 Conquer the waterways of Virginia from the top of a paddleboard with Beach Eco Tours. Just ten minutes from our Virginia Beach resort and with a variety of tour packages offered, beginners can take a paddleboard lesson and flat water tour through Chesapeake Bay, while more experienced boarders can take to the ocean and come face to fin with the local dolphins. For those looking for even more thrills, Beach Eco Tours also offers wave-riding lessons to send you crashing through the surf in style.
You can even paddleboard under the soft light of the moon on one of their moonlight tours. And should you get permanently hooked on paddleboarding, they also have a store to hook you up with a board to call your very own. So stop watching the waves and start riding them!
Address: 3233 Pacific Ave, Virginia Beach
Awestruck at the Aviation Museum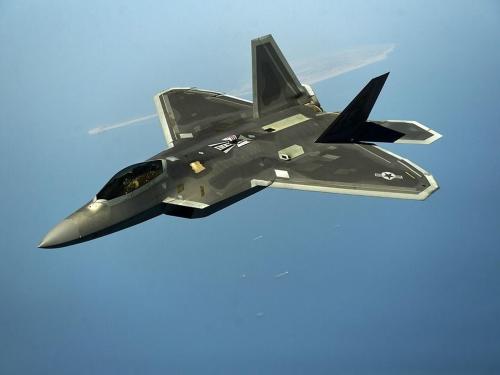 With one of the largest collections in the world of WWI and WWII aircraft, the Military Aviation Museum is a fascinating diversion just a short drive south from our Virginia Beach hotel. A thrill for aspiring aviators and history buffs, the museum features incredible exhibits, knowledgeable docents and so many beautiful planes to see.
And for an experience you'll never forget, opt to go up in one of the museum's WWII aircraft for a bird's eye view of Virginia Beach in the company of an experienced pilot. In fact, most of the planes here are kept in airworthy condition, so if you're in town May 16-17, you can catch them in flight at the Warbirds Over The Beach Air Show. And on the evening of June 13, don't miss the Flying Proms air show, with a symphony orchestra and fireworks to accompany the magnificent show above.
Address: 1341 Princess Anne Road, Virginia Beach
Serving Up She Crab
Nearly two dozen local restaurants are putting the finishing touches on their celebrated She Crab soup recipes for the 7th Annual East Coast She Crab Soup Classic. A beloved Virginia Beach delicacy, she crab plays the starring role in this one-day, ticketed event at 24th Street Park on the oceanfront.
Mark your calendar for April 11, noon to 3 pm, and score your tickets early for this popular Virginia Beach event, in which local restaurants vie for bragging rights in categories like Critic's Choice and People's Choice. At the Belvedere Beach Resort, we're all for anything that shines the spotlight on this East Coast culinary staple.
Address: 24th Street Park
Whale of a Time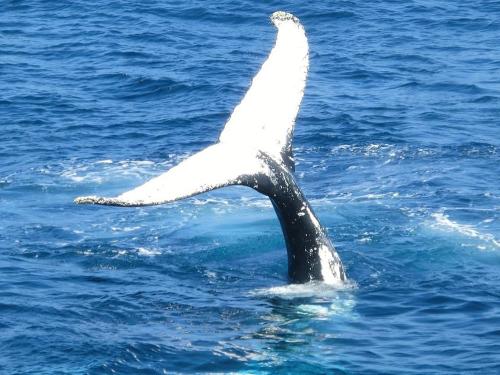 On March 7, join fellow whale and wildlife lovers for the Virginia Aquarium's "Explore the Bay" Sea Adventure, a four-hour, up-close encounter with migrating wildlife. There are no guarantees on what you'll spot but eye-level views of whales, dolphins, porpoises, seals and locally rare seabirds are likely, given the food-rich open seas along our Virginia Beach coastline.
The Virginia Aquarium's experienced educators will be onboard to share in-depth intel on species and natural history. The boat leaves at 11 am in route to the Chesapeake Bay and the man-made islands of the Chesapeake Bay Bridge Tunnel, a regular hang-out for our feathered and finned friends. Don't forget your camera!
Address: 717 General Booth Blvd.
Take the Plunge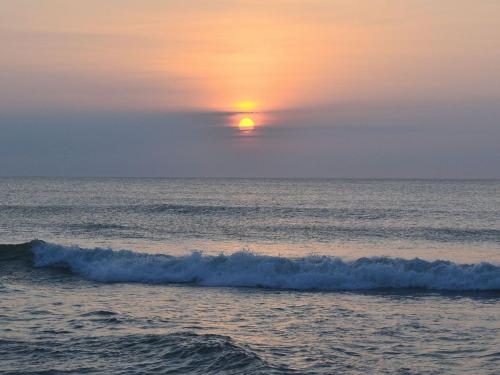 This February, Virginia Beach is one super-cool place to be...and by cool we mean the arctic cold that can only come when you wade ankle-deep (or deeper) into the ice-cold Atlantic Ocean. It's all part of the Polar Plunge Winter Fest on February 7, a Virginia Beach annual event that brings locals and brave visitors to the beach to take a bone-chillling plunge (while raising funds for programming for children and adults with intellectual disabilities).
If water isn't your thing, you can lace up your running shoes for a Plunge 5K on February 7. Either way, you'll be joining locals and guests of Virginia Beach hotels as they raise money for a great cause – and get bragging rights to one cool trip to the beach.
Address: 19th Street and Pacific Avenue
Virginia Beach Restaurant Week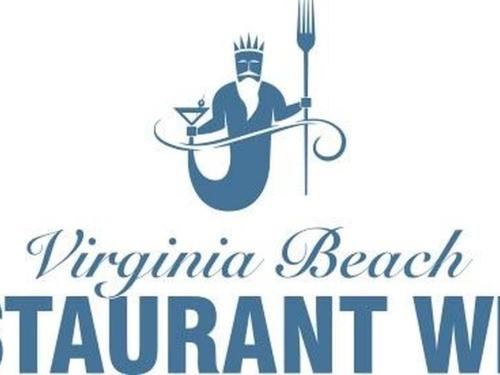 If your New Year's resolutions involved dieting, well, pardon this post but we'd be remiss if we didn't share our excitement about the 10th Annual Virginia Beach Restaurant Week, kicking off January 10 with more than 80 top-notch eateries participating. For ten days straight, talented chefs at Virginia Beach restaurants will be working overtime to serve up dish after delicious dish to the delight of happy and hungry locals and Virginia Beach hotel guests.
Specially priced menus make this an unbelievable opportunity to sample the city's culinary creativity in two- and three-course prix fixe lunch and dinner menus. After the 19th, you're free to resume those pesky New Year's resolutions.
Address: Restaurants all over Virginia Beach
Celebrate the Season by the Sea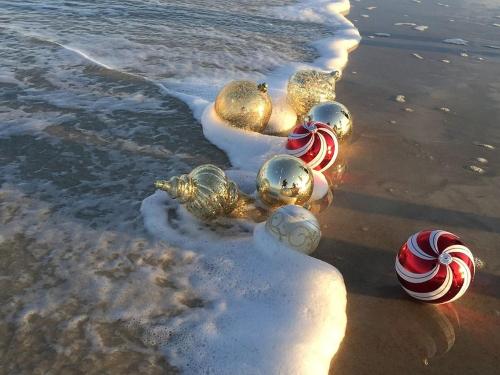 In Virginia Beach, we like to put a seaside-spin on how we celebrate the holidays, and one such nautical holiday celebration is McDonald's Holiday Lights at the Beach. Located on the boardwalk, just steps away from the Belvedere Beach Resort, this magical lighting show adds an oceanic twist to the traditional holiday themes. Aside from the expected and impressive sparkling representations of Santa Claus and his elves, you'll see a forty foot tall lighted tree standing right on the beach.
Plus, what other seasonal light show includes dazzling displays of leaping fish, jumping dolphins, and playful porpoises? And don't miss the "Twelve Days of Christmas" representation, where some of the figures stand thirty feet tall. Each year, over thirty thousand families come to the area for this deep-sea inspired holiday light show. Why not jump in your car, turn up some holiday tunes, and take a drive through the crisp ocean air to start your own nautical holiday tradition? Thirty thousand families cannot be wrong.
McDonald's Holiday Lights at the Beach runs from November 21st to January 3rd and is located on the boardwalk between 2nd and 34th Streets.
Sweet Revolution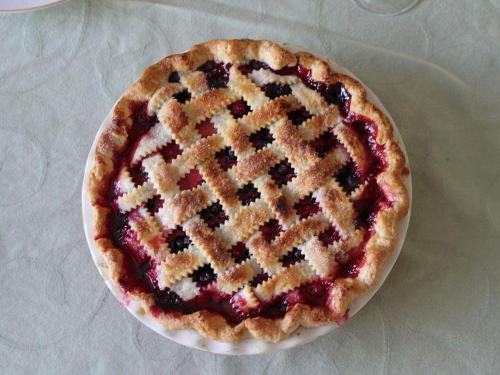 Ever wonder what Martha Washington considered a fine dessert for her Thanksgiving table? Now you can find out. Just up the road from the Belvedere Beach Resort in Virginia Beach, join Colonial Williamsburg Executive Chef Rhys Lewis and Executive Pastry Chef Rodney Diehl as they explore some revolutionary desserts dating back more than 200 years. The pair's "Chef's Demo & Tasting: Revolutionary Thanksgiving Desserts" series in the Taste Studio takes place 10 am to noon, through Saturday, November 15. Admission is $33.50 per person and includes samples of historic holiday treats. Come hungry!
Better Brews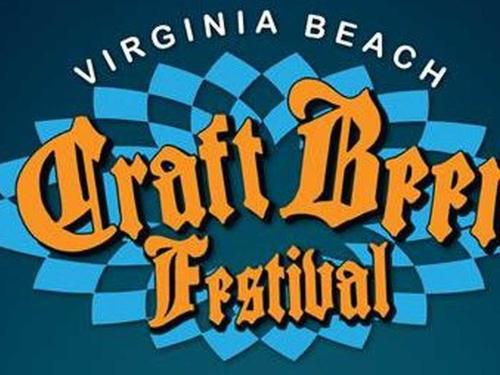 Now in its sixth year, the Virginia Beach Craft Beer Festival brings more than 80 craft beers from 50+ breweries to town for sampling and savoring. Scheduled October 18 and 19, the festival gets bigger each year, so much so that it's outgrown 24th Street Park and is setting up shop in an enormous tent on the beach at 30th Street this year. Other than the location change, it's beer business as usual.
Priced $25 on Saturday and $20 on Sunday, in advance ($5 more on the day of), the all-inclusive fee buys you entry into the festival, beer samplings, a commemorative cup and an afternoon of live music. The names of the brews alone are enough to make us show up (rain or shine) on beautiful Virginia Beach, including Flying Dog, Smartmouth, Heavy Seas and Young Veterans. A toast to Beach Street USA, home of Virginia's sunniest, most spirited beer fest!
Address: 30th Street at the beach
Take a Donut Detour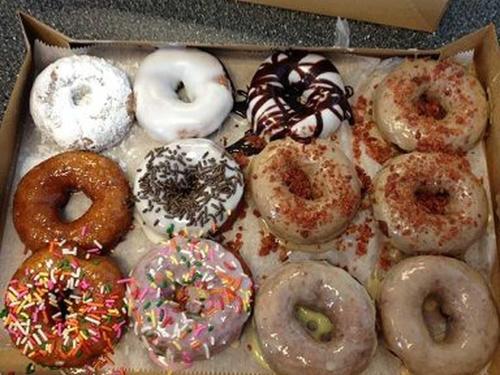 If you can't score a table for breakfast at the Belvedere Coffee Shop, consider the next best thing...a trip to Duck Donuts. This is no ordinary donut shop. First off, they cook the donuts to order. Second, they offer some out-of-this-world flavor combinations (limited only by your imagination)...maple icing with chopped peanuts, peanut butter icing with shredded coconut and (drumroll please) chocolate icing with bacon.
All we can say is "wow"...the bacon gods have heard our prayers. This cute shop on Virginia Beach Blvd. opens at 6 am, seven days a week, making early morning donut runs easy. Don't forget the locally roasted Dawn Patrol coffee, a full-bodied blend of Indonesian and Central American coffees.
Address: 3030 Virginia Beach Blvd.
Blues at the Beach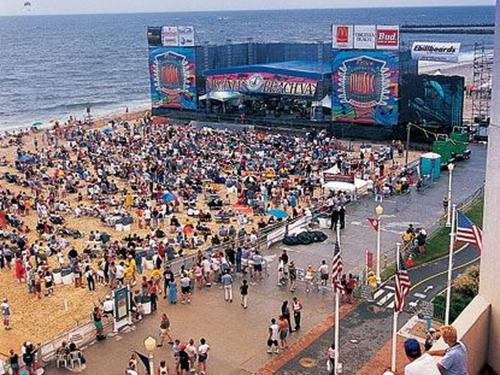 Summer may be over but don't tell the blues-loving crowds at Blues at the Beach, Virginia Beach's beloved outdoor concert series showcasing blues bands from around the corner and around the country. This family-friendly event kicks off at 17th Street Park just a short distance down the beach from Belvedere Beach Resort on September 5 and features two days of concerts on an outdoor stage.
Catch stars like Jarekus Singleton and Lil Ed & The Blues Imperials (Friday night) and the Bobby "Blackhat" Blues Band and Tommy Castro & The Painkillers (Saturday night). Available at the front gate, a two-day pass is just $8. For folks who want to fine-tune their bluesy craft, instrumental workshops are led by Natchel' Blues Network. Music + Beach = Endless Summer, at least in our song book.
Address: 17th Street Park, Virginia Beach
Birds of a Feather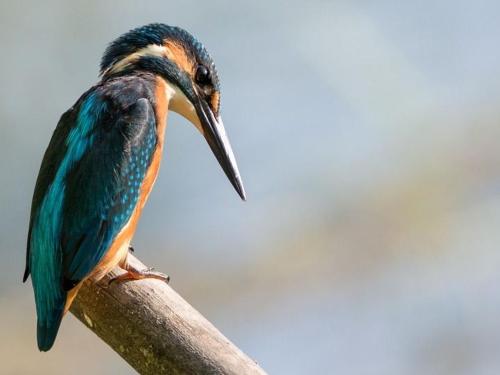 Virginia Beach's boardwalk bustles with a steady stream of vacationers enjoying the sun, sand and salt air but step just a few miles from shore and you'll find a whole other world – one that captures the attention of birdwatchers year-round. It's called the Seashore to Cypress Birding Trail and it unites some of the area's most picturesque and least populated places, including the Back Bay National Wildlife Refuge and the First Landing State Park.
You'll spy pelicans, warblers, white ibises and hundreds of other species amid the dunes, pine forest, swamps and myrtle thickets. It's easy to spend several days on the trail – just remember to pack your binoculars and a sense of adventure!
Address: The trail begins at the Chesapeake Bay Bridge Tunnel
Ghostly Legends and Lore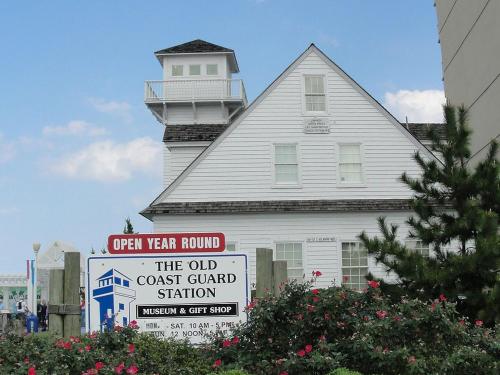 From shipwrecks and pirates to ghosts and witches, Virginia Beach has its fair share of ghostly legends and lore. Join one of the costumed historians of the Old Coast Guard Station for "Shipwrecks & Ghost Lore," revealing 90-minute evening strolls along the boardwalk, scheduled May 16 and May 30 at 7:30 pm (as well as twice weekly from June through August).
Tales of tragic shipwrecks, pirates who plundered the Virginia coast and other eerie anecdotes will keep you enthralled. If you'd prefer a daytime excursion minus the ghost stories, tag along on the "Wrecks & Rescues" guided walking tour of the historic Old Coast Guard Station, where more than 3,000 artifacts and images honor and preserve the history of Virginia's maritime heritage. Either way, you'll enjoy a glimpse into the history of one of the state's favorite coastal communities, all just steps from our Virginia Beach boardwalk hotel.
Address: 24th Street & Boardwalk, Virginia Beach