Virginia Beach's Beloved Boardwalk Boutique Resort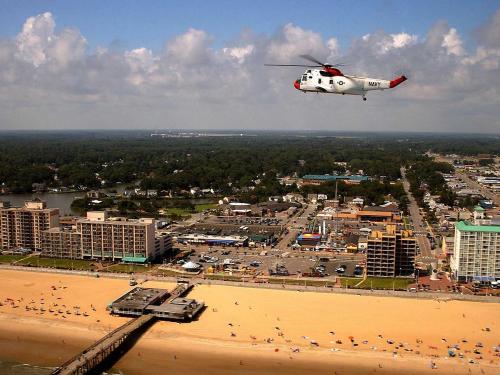 Anchoring the tranquil north end of Virginia Beach's beloved boardwalk, The Belvedere Beach Resort captures a special place in the hearts of generations of travelers. Family owned and operated, this treasured getaway is open just seven months a year, welcoming guests who return again and again to enjoy its unparalleled boardwalk location. The resort's 50 guest rooms all face the Atlantic Ocean, a feature that sets this charming Virginia Beach oceanfront hotel apart from its higher priced competition.
Whether you're visiting Virginia Beach on vacation or gathering far-flung family for a wedding or reunion, The Belvedere's special brand of southern hospitality has made it TripAdvisor's #1 rated Virginia Beach resort for four years running. From "mom and pop" amenities like saltwater taffy at turndown and complimentary bicycles to modern must-haves including free WiFi, this Belvedere Beach Resort blends old school comforts with everything guests need to relax and unwind. Lounge by the pool, spend the day on the beach or plan full-day excursion to the Virginia Aquarium or nearby Colonial Williamsburg – the possibilities are endless. Just be sure to start your day with breakfast prepared by the friendly folks at The Belvedere Coffee Shop, the boardwalk's year-round crowd-pleaser.